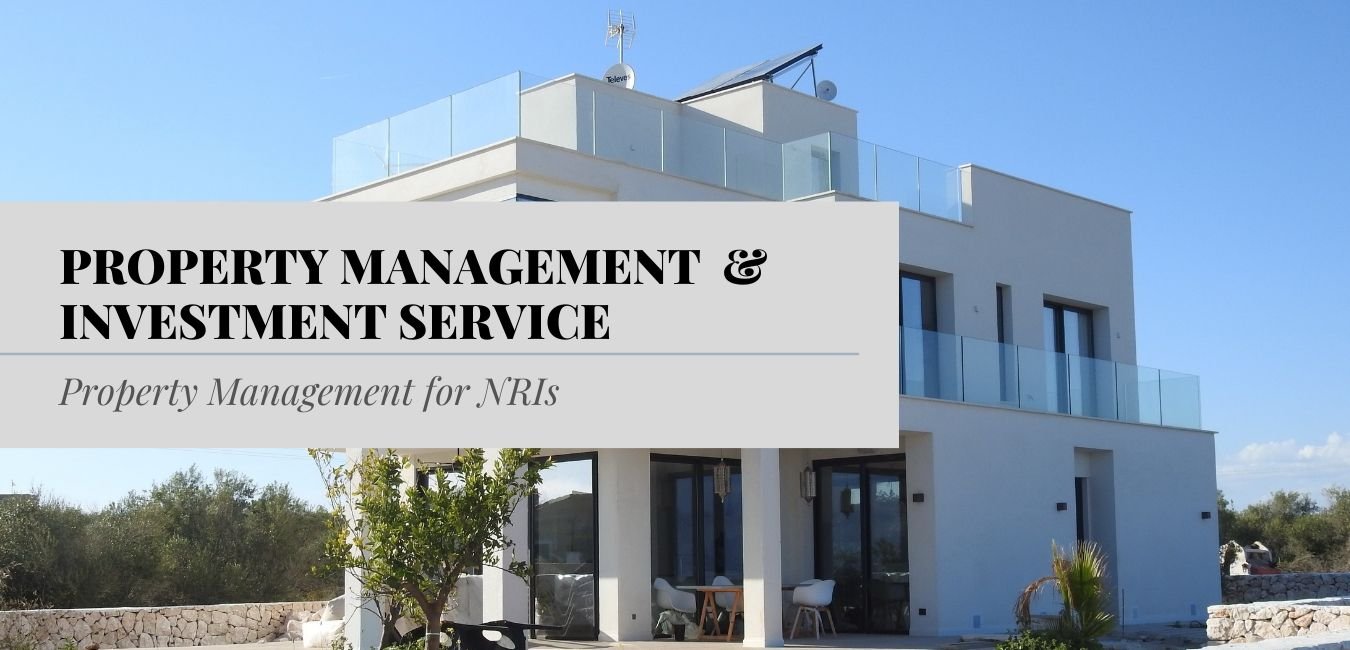 NRI Property management Services(1)
Here at NRI Legal Consultants, we provide NRI property management services to oversee the day-to-day operations of a unit of real estate in a professionalised manner. There would be no need to travel to India in order to manage your property as it would be monitored by our team of specially skilled professionals.
What exactly is Property management?
In western countries, the word like "professional property managers" won't be unfamiliar to you. But when we travel to our native country i.e India, we tend to trust our relatives or someone from our village to manage our property affairs, which is the first mistake we make as an NRIs, that is trusting someone with a valuable asset that too who is not a professional.
Incidents of taking illegal possession of land belonging to NRIs are on the high rise from recent years. This is mostly due to the reason that such properties are managed unprofessionally by unskilled people/relatives of NRIs and are easy to grab. Mostly it's the relatives or friends of NRIs that end up having mala fide intentions and take undue advantage of the fact that the owner is abroad.
Type of services which are included in Property Management are:
Maintaining the property with professional skills and protecting the interest of our clients.

Preparation of all necessary documents of such property in order to protect the interest of our clients.

Providing a proper comprehensive report every month regarding all services provided by the property manager.

Periodically even taking a copy of the registration details in order to confirm that there has been no tampering with any of the official documents.

Hiring contractors to complete repair work or any other work necessary to maintain the property.
Our property managers work very closely with our property attorneys to best assist our clients. Most of the time our clients have either inherited or purchased property in India, but since they are residing abroad, managing the property can really be a task for them. It's always wiser to have someone professional managing your property rather than one of your relatives or friends based on principles of trust, honesty, and love.
We tend to work with such property managers who are local to the area where our client's property is located, this allows our team to understand and know the situation at the ground level of such an area.
We Provide a one-time free legal consultation relating to all your NRI related enquiries in India. This consultation includes a proper review of your legal- enquire/case and a phone call with one of our Attorneys. Our team believes that it is very important to understand our clients before they engage us as their attorneys. 
Introduction - Right to Inherit under Hindu Law Under the Hindu Succession Act, 1956, daughters have been classified as a Class-1 heir and have the right to the property of an intestate father. However, prior to the enactment of the Hindu Succession Act, there were...
read more
Contact Us About Your Case
Sehrab Singh Benipal 
Owner, Benipal kisan kender 
"A Amazing Team of lawyers, who actually care about their clients, they handled my criminal matter in which i was falsely implicated, in a very professional manner. There monthly legal report through which they updated me regarding the status of my case is a very helpful tool, this way of working was something new to me and it was great"