Family Litigation
Family law is a cluster of various legislations concerned with legal issues involving family relationships, such as marriage, adoption, divorce, maintenance, wills, succession and child custody. Family law in whole, includes personal laws applicable to Hindus, Muslims, Parsis and Christians in India.
At NRI Legal Consultants, we have specially skilled lawyers who deal in nri divorce matters, cancellation of false FIRs which have been registered because of the pendency of maintenance matters, adoption matters, and the whole gamut of family litigation.
Need an Advice from Expert Lawyers?
Call us Today!
+91-9501010009

Services provided by us:
Representation in Women Cell as well as NRI Commission in case of filing of a complaint against an NRI

Representation in cases relating to Domestic Violence

Representation in Divorce Cases in District Courts

Filing of Declaratory Decree in case divorce has been granted by a Foreign Court

Get your Marriage declared Null and Void

Representation in Permanent Alimony matters

Representation in Divorce Appeals in High Court

Getting Maintenance for wife under Hindu law or Muslim Law
Getting maintenance for parents or children under various provisions of Law

Representation in Child Custody Dispute

Getting a share of children in the property of parents

Cancellation of Transfer deeds by parents in case NRI children fail to maintain old and infirm parents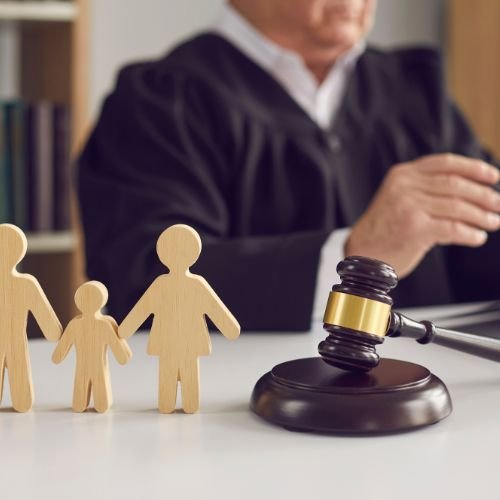 I am trying my best to put gratitude in words for Mr. Jaspreet Benipal. They way he helped me / guided me for my case in India (having some foreign court connection) is really commendable. He has not only saved my time but money too. My lawyer had been misguiding me since last 2 years but when I consulted NRI Legal Consultants, Mr. Benipal advised me the best way which worked in court. Thank you Jaspreet Benipal ji and team NRI Legal Consultants for all the help. I would recommend people to use your expertise in their legal matters. Sometimes, only a second opinion matters.
If you are an NRI, I highly recommend calling Jaspreet to discuss your legal matters. He is direct and clear in his communication unlike the many other lawyers I talked to India. I felt Japreet was genuine in has advice and very knowledge about the judicial system in India. I suggest don't waste your time with the other Lawyers that over-promise and under-deliver just to collect fees in India, give NRI Legal Consultants a try.
Excellent service! The team is really knowledgeable, courteous and efficient. Also, they're helping who cannot afford a lawyer, which is in contrast to other law firms in India as they are genuinely trying to provide legal assistance to everyone. So, don't hesitate to contact them for any kind of legal assistance. Thank you!
Marriage has been defined as, "The state of being united to a person of the opposite sex as husband or wife in a legal, consensual, and contractual relationship recognized and sanctioned by and dissolvable only by law." It refers to the legal recognition of the...
Contact Us About Your Case
We Provide a legal consultation relating to all your NRI related enquiries in India. This consultation includes a proper review of your legal- enquire/case and a phone call with one of our Attorneys. Our team believes that it is very important to understand our clients before they engage us as their attorneys.
This form is currently undergoing maintenance. Please try again later.